Post by skits on May 1, 2012 14:00:43 GMT -5
Well I haven't been on this forum in so long, things are so hectic. I'm having a harder time keeping up with all of my pets and came to the heartbreaking decision that 8 ferrets is becoming too much for me to handle, mostly because of all the poop they make, and my big boy Yoshi is alway strarting squabbles with the three newest additions and it's stressful for them all. I'm in Montreal.
I'm rehoming the three most recent additons. I was emailed to take them in from two different owners. I would love it if they could go to someone on the forum so I could see updates on them once in awhile, and I could assure that they will be going to good homes. If there's ever a need to rehome them, I would be more than willing to take them back in as well. They also don't come with a cage or any accesories as I only have the one cage for them all. All three of them are fed raw as well. I'd love if they could go into a home together, but I'm sure they would be fine in separate homes as well.
The first one is Eleanor, she's one of my sweetest ferrets. She gets along with all my ferrets without problems. She's never bitten. She's two years old, and also deaf. She'll follow me around everywhere like a little puppy dog, and she'll climb on my lap if I'm sitting. She adores people. She would do good in a home with (a) calmer ferret(s), she interacts withm my other ferrets and loves to play, but not to rough house.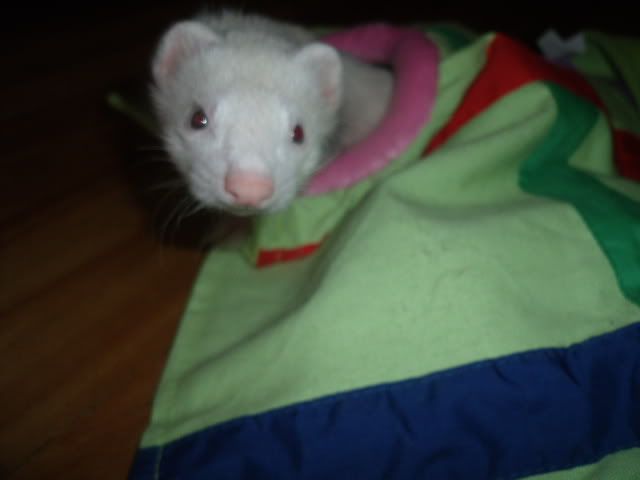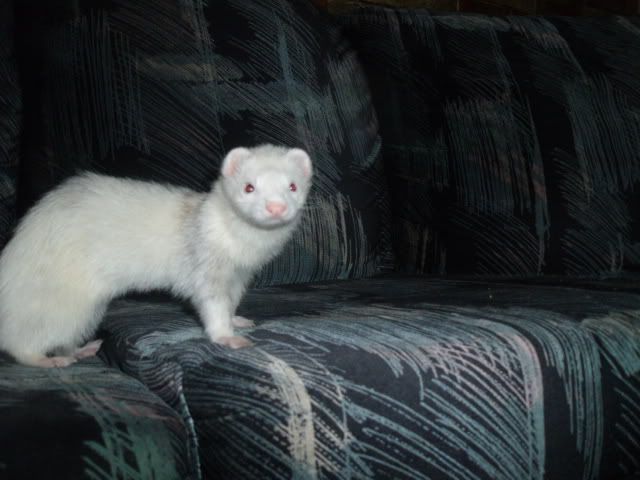 Second would be Ozzy, he's four years old. He's extremely hyper at all times, he'll dash around the house happily. He gets along really well with my ferrets, but in the start he did have a hard time adjusting and started a few squabbles, but with a bit of work he became much better. He would do well in a home with ferrets who have lots of energy and love to play.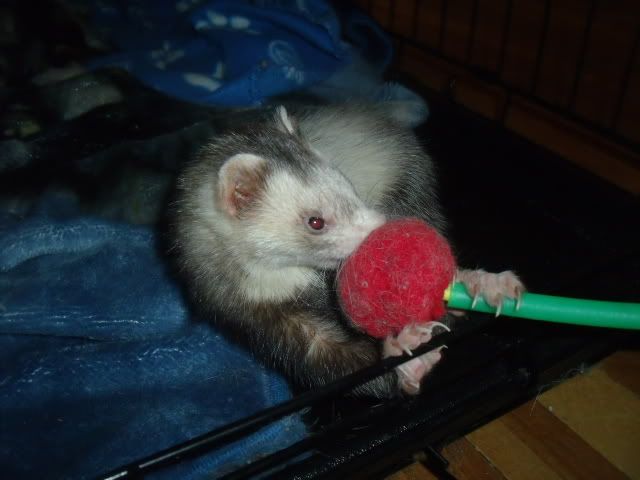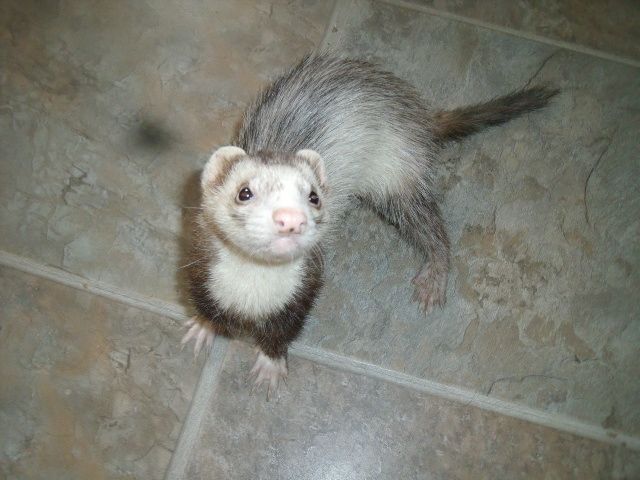 And last would be Harley, he's my senior ferret at about 7 years old. I was hesitant on rehoming him because of his age, but the rest of my gang are all under 3 years old, and it causes him so much stress. He's quiet and really lovable, he's just like Eleanor in personality, they would be good together.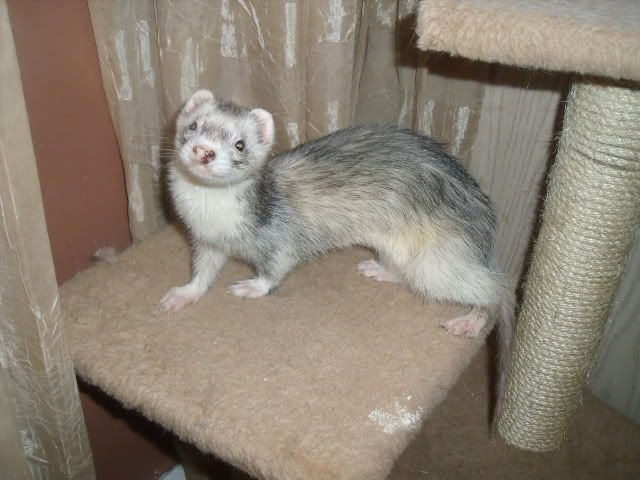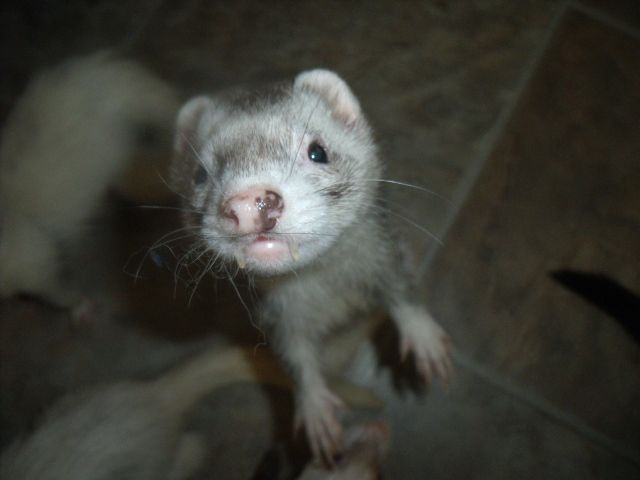 I would really just love to find them a nice home where they can get the care and attention they deserve. I really hate to do this but I know it's going to better for them.