Post by Deleted on Aug 22, 2011 15:22:20 GMT -5
I have used puppy pads outside of the cage since I've had them. As much I love puppy pads (and so do the ferrets ;D), I have always had trouble with them playing under them and moving them, even when they've already been "used"

(if I don't notice it right away and fix them, well... you know

;D). Other than that, since ferrets are lazy about everything (ESPECIALLY pooping :
, puppy pads work great since they are flat. Ferrets seem to like pooping on flat surfaces versus having to jump into a litter box (when outside of the cage).
So, to solve the mysterious moving puppy pads, I took a shallow rectangular cardboard box, cut off the flaps for the "lid" (just on the top part). Then I cut two corners off (leaving the bottom flaps intact) and taped them together (originally, they were going to make two puppy pad holders, but they could only hold one puppy pad which isn't as effective). Better yet, cut one of the long sides off (which will leave you with two corners that are connected, so no tape needed... if that makes sense

). Leave as much length as you can on the back and sides.
I suck at explaining things, so here is a picture! ;D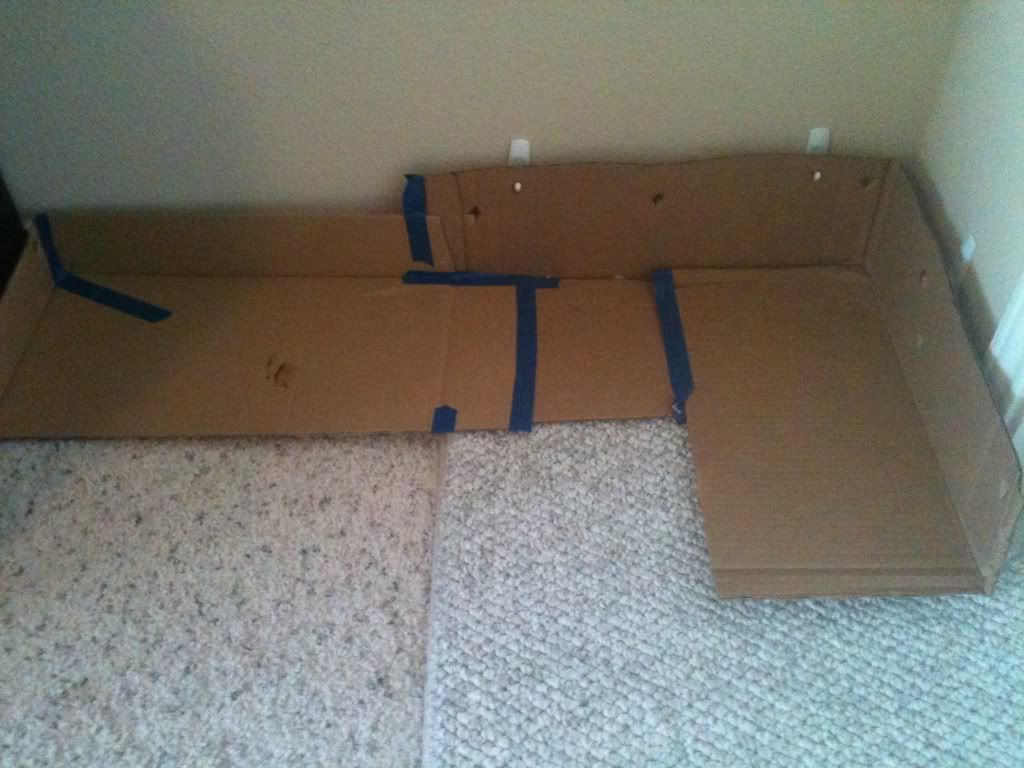 Note: I accidentally cut off one of the bottom flaps

, but it's not imperative.
I bought some plastic wall hooks (the kind that stick to the wall) for cheap at walmart. I then cut holes where I wanted it to be held (it's best to do along the whole length, but my second corner ended up too short

No big deal though. It's held there just fine using just three wall hooks (one on the side and two on the back).
Again, here are some pictures to better explain.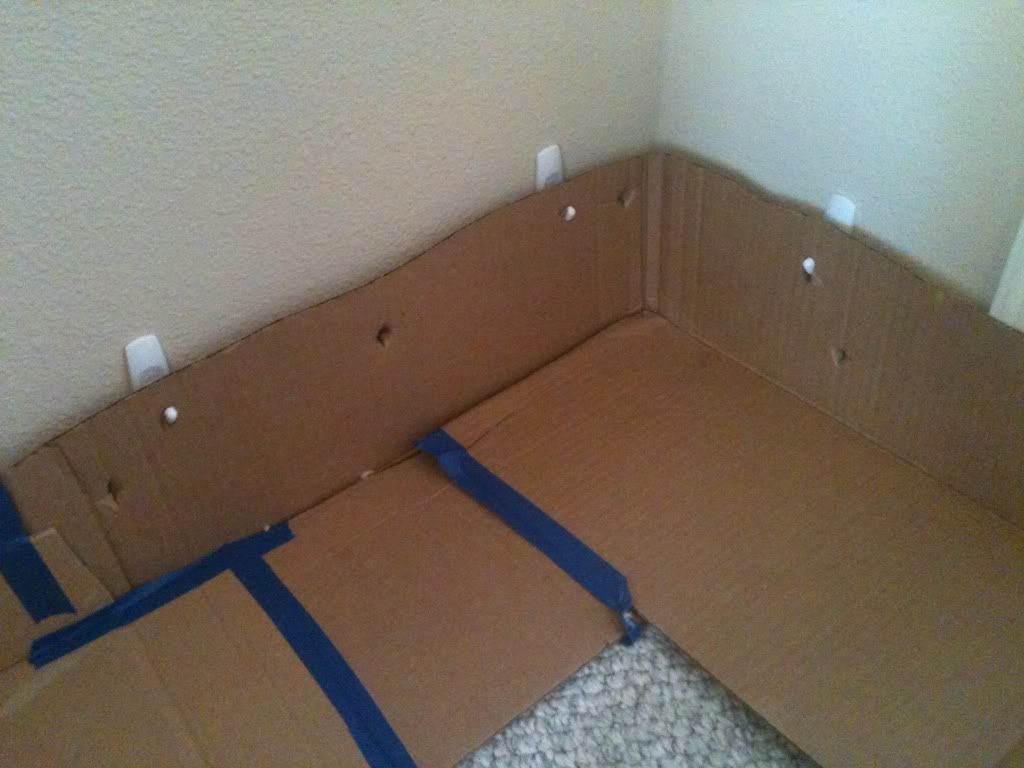 Then, I cut pluses or x's on each corner and one in the middle for holding the puppy pad. Don't cut round holes because it won't hold them as effectively.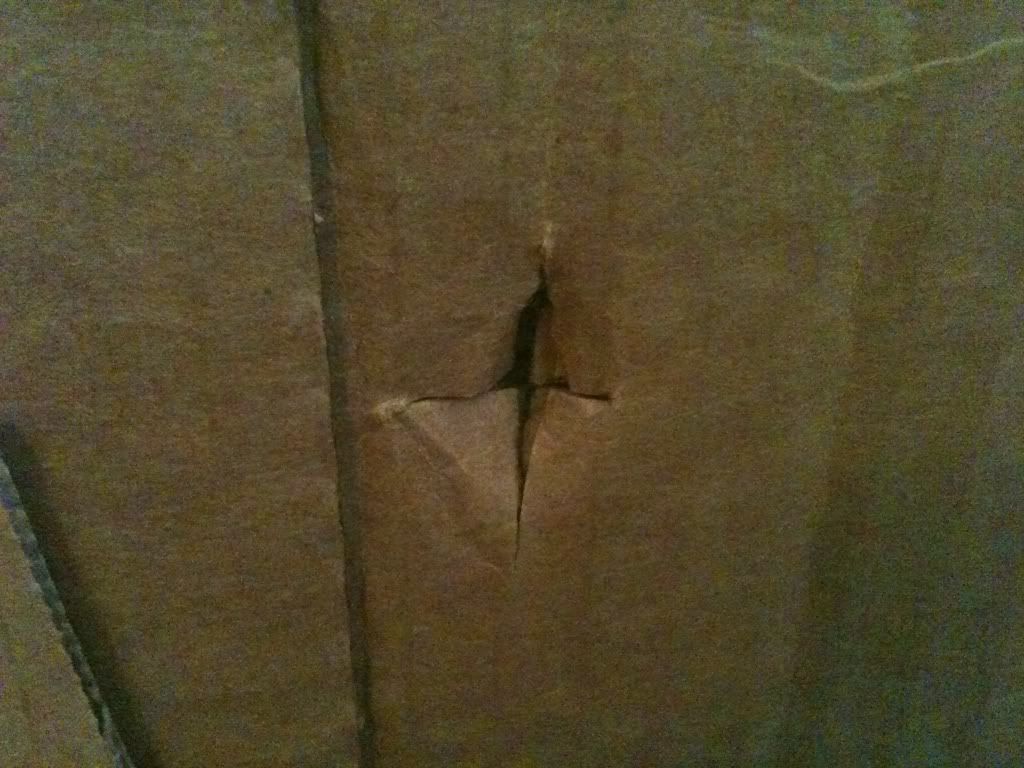 And now the final product! ;D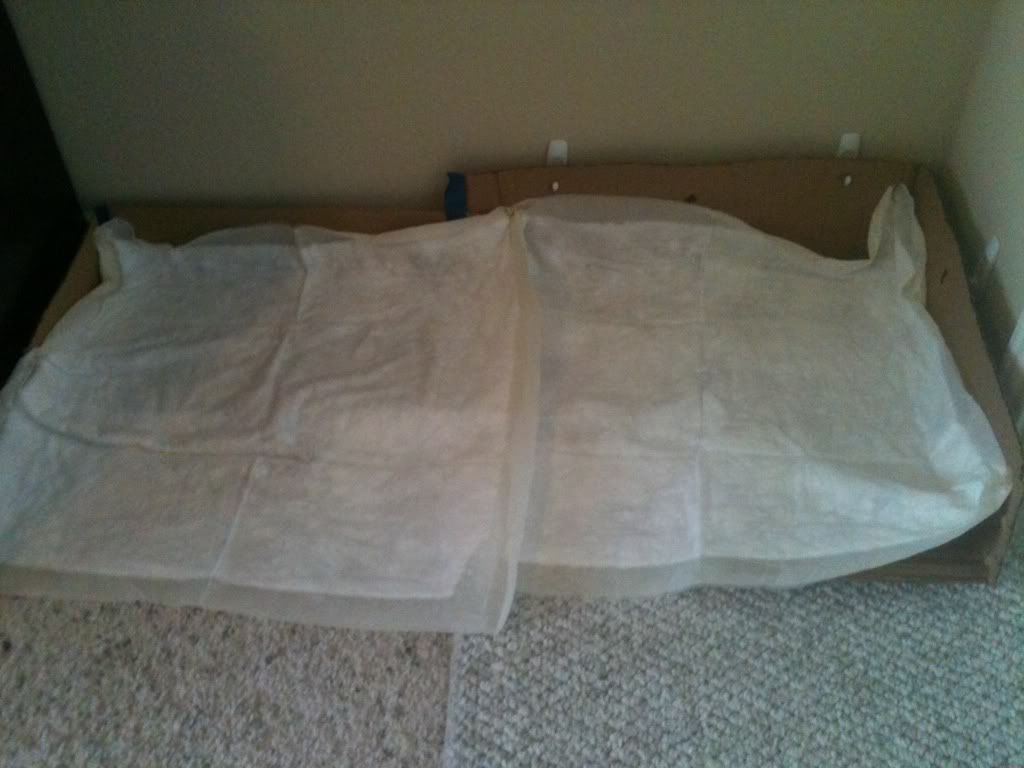 A few notes and tips:
They will still play under them (it's inevitable :
, but they stay in place!
Also, if you've never used puppy pads before, I find it helps to put them in the areas of the room that they like to go the most. If you are lucky enough to have prevented accidents and you have no idea where they would end up going (or you don't want to find out
), I have found that putting them close to where they sleep in the room is very effective. When they wake up, usually the first thing they do is run to the closest poop spot (or what they have deemed a good poop spot :
. The closer it is to their sleep spots, the better hit rating you'll get
This method has proven to be effective for our ferrets (and cheap!) ;D Eventually, I will upgrade to using tupperware boxes (cut in the same manner). Until then, it's a little ghetto looking, but it works ;D