Post by Heather on Feb 7, 2011 1:09:33 GMT -5
I"ve been putting this off. Putting it here means that I have to face the fact that he's gone. There's not a day that I don't walk into the bedroom and expect him to be there in his favourite place. Curled up in the pillows, sharing the warmth of the kitties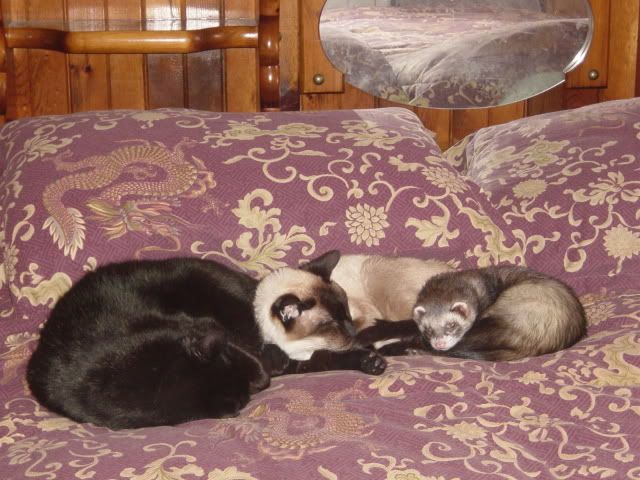 or just on his own.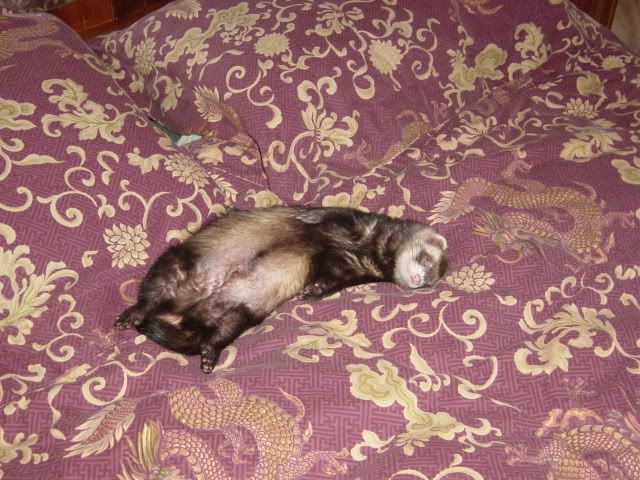 He loved sleeping on the bed, often forsaking the company of his ferret friends for the warmth of the water bed.
Napoleon came into my life as a companion for a very sick old little fuzz, Mischief. He was a Path Valley fuzz, too young, too small to be away from his momma.
He gave new life to his friend.
He was a bundle of hissing, spitting fur, who spent a good portion of the first few months testing the whole meaning of time outs and seeing if he could invent new ways to get into trouble
I wasn't the only one who felt that this little fuzz overstepped his bounds
He believed that life was meant for him and overstepped the boundaries that most of the other fuzzes had set.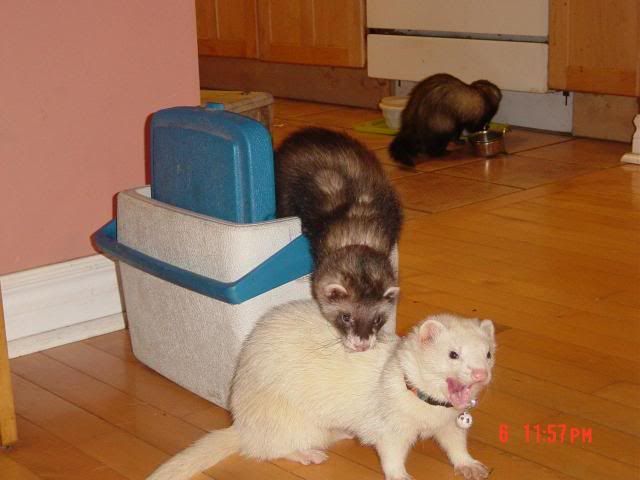 Despite his sometimes forward attitude, everyone loved him. He could move as easily through the various furbrats who came to live here. He welcomed all of them. He played with everyone. Loved everyone and was welcomed to sleep in the fertpiles no matter who was there.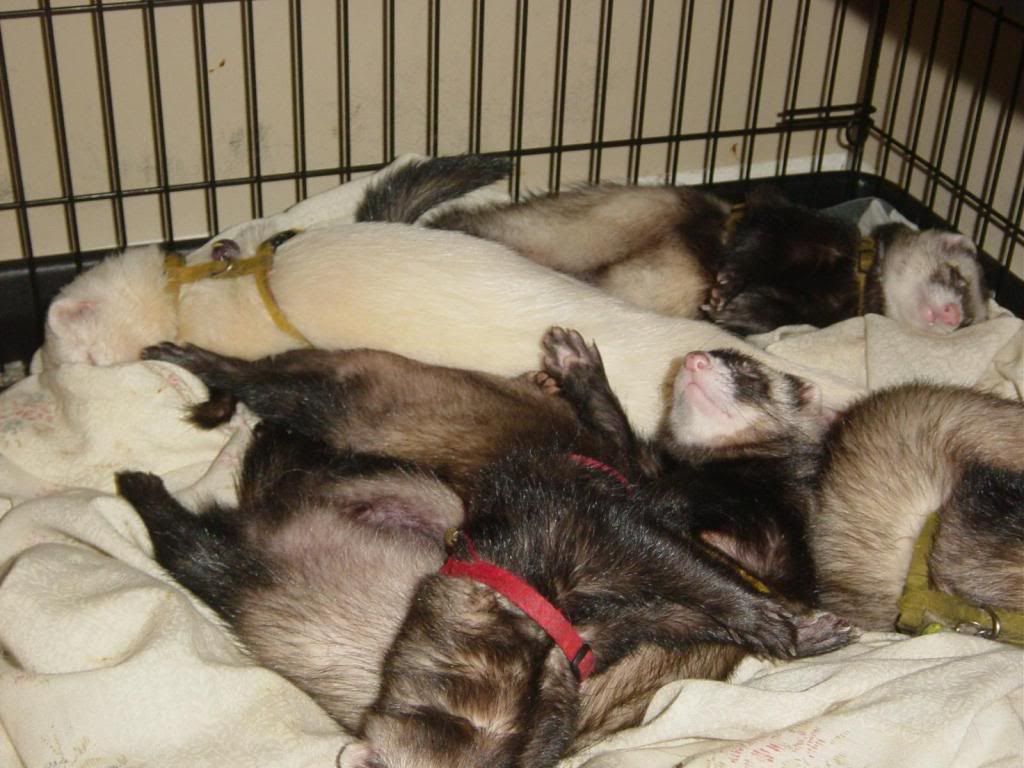 He was always welcomed by his cat friend, Uncle Merlyn alias nasty black kitty as long as he didn't resort to biting Merlyn's butt.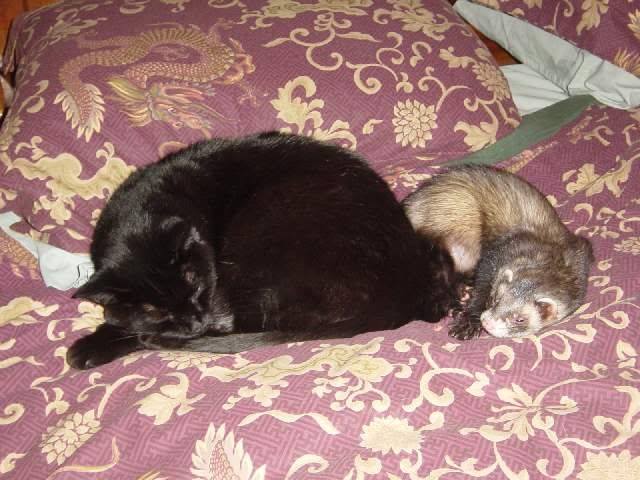 He was even welcomed by the old man, Samurai.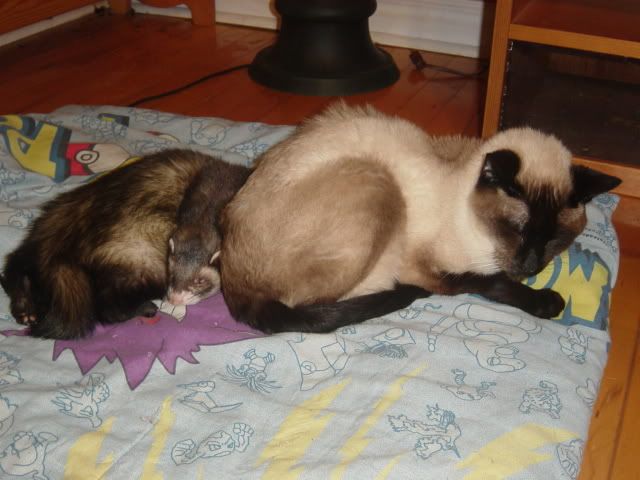 Even the dog held a special place for him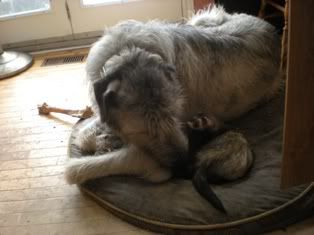 I knew weeks ago that something was wrong, but couldn't put a finger on it. He still ate well, still wandered around, still followed me while I did my litter boxes, snuggled. I'm so sorry Napoleon, I didn't see that you were dying. Not until that day when you laid your head on my chest while I was laying on the bed, did I realize how sick you were. That you were drowning. I saw it in your eyes. I didn't want to think that you didn't want to fight it. I made you stay at the vet, fought for your life. I saw it when I went to get you. When you looked down at me from the upper level cage at the vet's. You were sleeping in the litter box...you never did that. You would never sleep in the litter boxes. I brought you home. Kept you close, held you, talked to you, tried to convince you to stay, but you couldn't, you had already decided to leave. That night you and I took that final drive. I held you one last time, felt you and you sighed your goodbye. It was my gift to you, to let you go. It was so hard. You weren't that old. Only 6. You had lived so much life, loved so much. Mischief and you are together again. Playing, dooking.
On this night you are the sigh of the wind, the whisper of the snow. On this night you shine bright in the sky, on this night while I write this I cry again for you. I know that you've left to allow another to be loved. I know that you've never really left, that you are that shadow that I catch out of the corner of my eye. That tickle of a whisker that isn't really there.
Oh, my little boy, you're so much more than a memory. Wear that piece of my heart well, we will meet again some day and once again we will enjoy the sun and play in the grass together again.
Goodbye my little boy.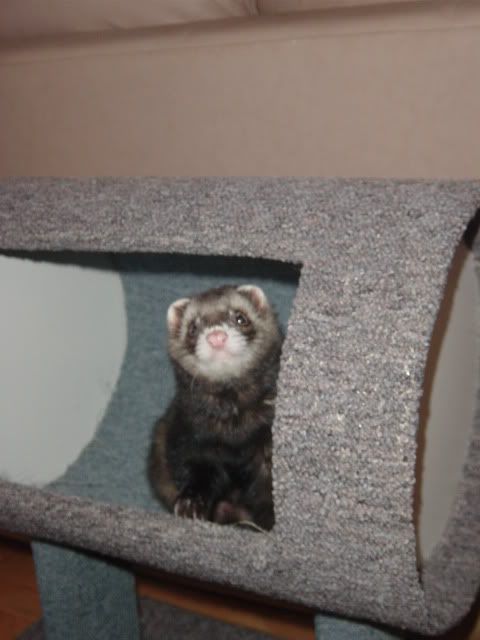 ciao