Post by Deleted on Sept 6, 2016 15:08:39 GMT -5
Hi Guys.
My name is Ellie,
I used to have 3 ferrets, but within the last few months due to old age and lymphoma, I'm down to only 1.
My first pair, Slinky and Narwhal I adopted in 2011 when they were maybe 2 or 3 years old. Nabbed them from a very neglectful situation.
Slinky was kind and sweet, and loving to all ferrets.
Narwhal was adventurous, energetic and feisty.
I adopted Pallavicini (Name used to be Koda) from my cousin, who didn't have time for him, over a year ago now.
He's a cuddle bug and he sleeps in my hoodie while I paint. I call him Pali for short.
About me:
I'm a dweeb, I'm 27 and I still watch cartoons, read comic books and cosplay.
I work at a gallery part time then I paint and draw for the rest of the week.
I'm an artist, I paint fantasy/kids illustrations, and I write and draw my own webcomic.
If and when I have the time I'd like to offer ferret portrait commissions. So who knows maybe some day soon.
Here's a link to my online gallery if you're curious:
www.doodlepadart.com/
Skiing is my sport. I've been skiing for 26 years now and I love it. Which is why I live in the mountains and Why I named Pali after one of my favorite ski lifts.
I love animals, so I try to volunteer when I can. We went to Thailand a couple of years ago to work with elephants and it was fantastic. They're sort of my favorite animal now, but I dunno it's hard to have a favorite. Then we volunteered last summer rehabilitating birds of prey here in Colorado, so there's also special place in my heart for raptors, vultures, and corvids.
I moved recently so I'm looking for more volunteer opportunities in our small town. Maybe with horses or at the local shelter?
My bo and I have been together 7 years. He does all these dorky things with me and learned how to ski. So it's fun!
Anywho pics...
Me in Thailand pretending to be a dragon..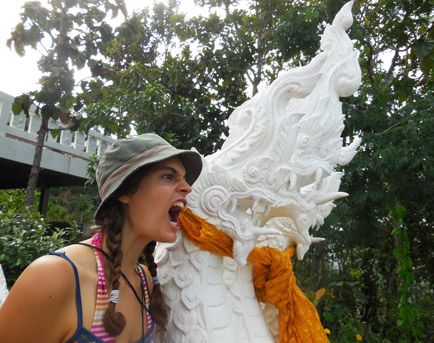 Here's my favorite pic of Pali. My 89 year old Grandma loves him!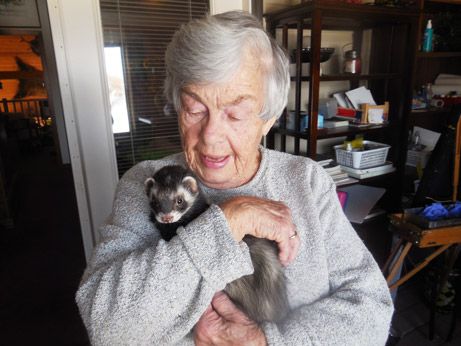 My Ski look.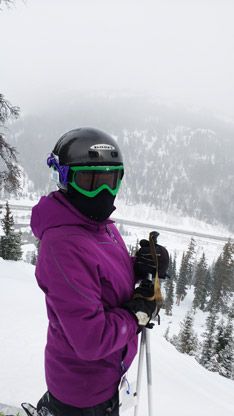 My Boyfriend and I cosplaying as Jen and Kira from the Dark Crystal. This was our first attempt at costume making. It was really hard but also a lot of fun, so we're thinking of doing a new project!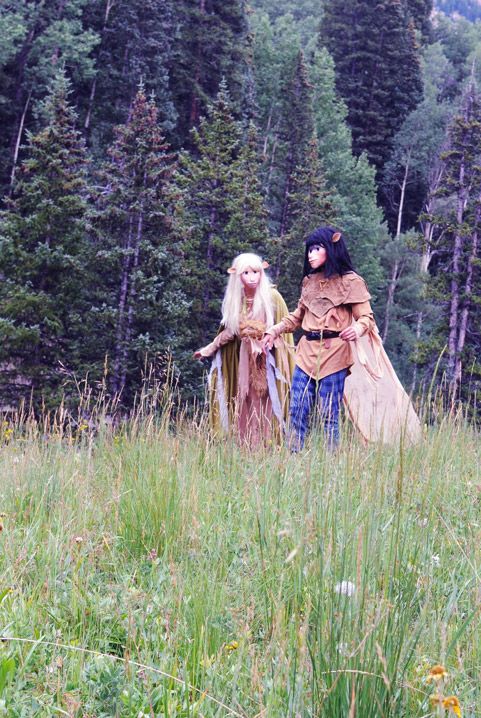 And a really old cartoon I drew of my ferrets. Narwhal, Slinky and Pali. I have sketch books filled with ferret sketches.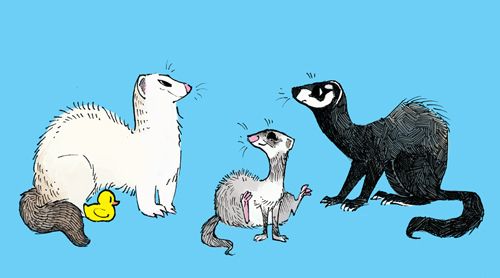 So yeah, that's me
I'm super happy to meet you all.