Post by littlemonster on Jul 26, 2012 6:28:02 GMT -5
Well, as well as my 3 new ferrets I have some other pets!
I have 1 dear dog named Asher - he's a lovely goldie. He came to us at 50kg (110lbs) and literally a barrel of lard - had him 3 years and his weight just won't go down very far, he's still around 90-100lbs but despite being 9 now has far better muscle tone and general health. He has a touch of arthritis (appears to have had an old injury to 1 hip so I think weight is only a small factor) which I'm still successfully treating with glucosamine, he'll have pain meds when needed but I'd prefer to treat naturally as long as possible. Going to also add some cod liver oil as it's said to help. For a matter of interest I'll say he isn't raw fed - he'll eat small amounts of raw beef but would rather starve than eat other meat raw, he gets a mix of the best quality wet food he'll eat, table scraps, meat scraps cooked up etc. Well and a constant supply of raw bones. Some cooked veg if he asks for it (maybe once a month he'll want it, I trust him to know his own system so he gets it when he wants). Bit spoiled with his food but he's very healthy and it's only the grey hairs and dodgy hip that lets his age show, his coat and teeth are gorgeous! Were told when we got him he'd need to keep seeing the doggy dentist for his teeth but bones have entirely cured that issue.
Anyway I don't have that many photos of him, as he comes and sits on me for cuddles when I try, but..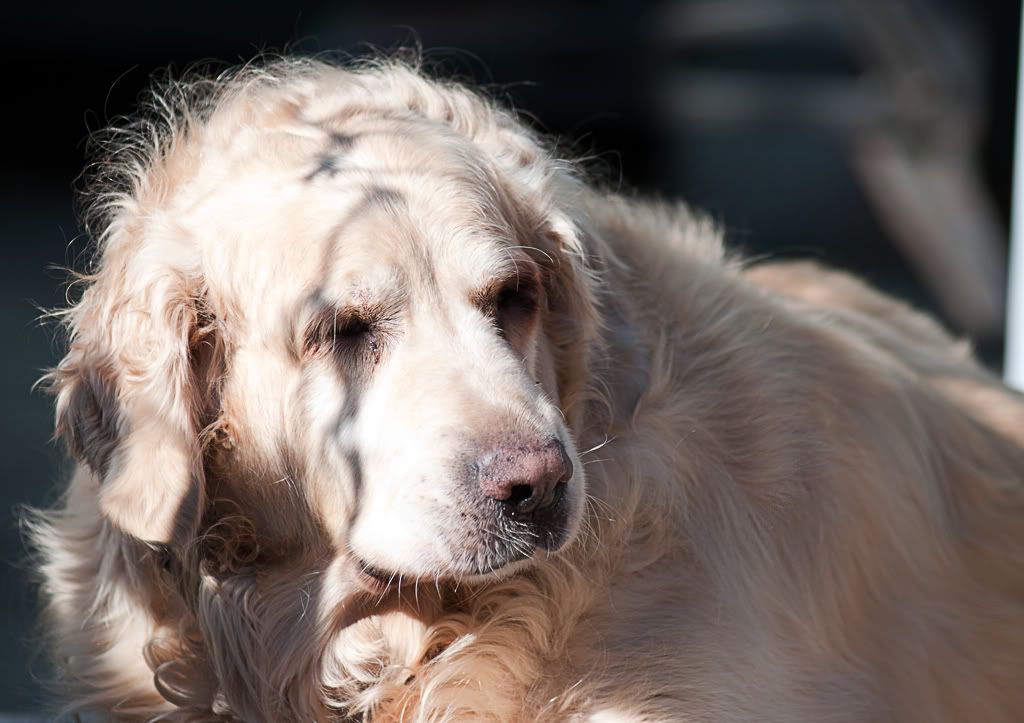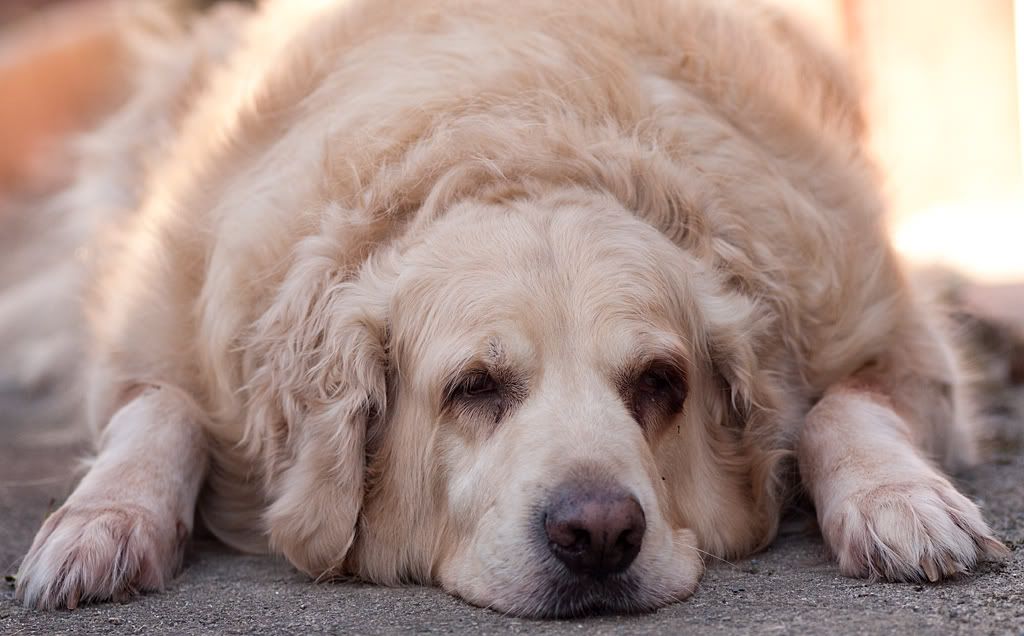 Some are quite old, must sort out my more recent pics of him! Album:
s285.photobucket.com/albums/ll43/rattymonster/Asher/
I also have 27 rats ranging between around 3 and 30 months at this time, a lot in the 6-12 month mark. 19 past rats too. Photos here:
s285.photobucket.com/albums/ll43/rattymonster/Rats/
They're fed on a homemade mix with fresh veg, meat etc supplemented.
Finally, I have 2 dear chinchillas:
s285.photobucket.com/albums/ll43/rattymonster/Chins/
In the house is also a royal python. And there's some fish outside.
So there's my pet list ;D Quite extensive. Past animals include 2 guinea pigs, some rabbits, gerbils, hamsters and mice.